Leg 10. From Cardiff to Gothenburg (VI). Blue Ocean Strategy Limitations.
Good afternoon for all of you. I hope you had a blessed Wednesday.
Today the fleet has been effective in our quest to reach the best route to Gothenburg. Yesterday all of us were sailing at speed range of 20 to 25 knots, and we are all together homogenously tied to each other.  Niall Myant-Best and Conrad Colman in Race HQ in Alicante have given us a complete update for each of the teams. Moreover, we have a  Heli (helicopter) which has been sailing with us. Let´s see the images from the Heli:
The latter video is pretty and it has so many views. Enjoy it. Each of the teams is appreciated fully.
Now let´s pass to our pertinent strategy domain. Let´s continue with our subject for today "Blue Ocean Limitations". Please take a look at the slides prepared for you today:
This slideshow requires JavaScript.
If you wish to download the slides, click here please: Eliescalante Leg 10 The Blue Ocean Strategy Limitations.
It is possible to be successful in pursuing a Blue Ocean Strategy, but it has several problems associated with it. Three years ago, the same authors Kim and Mauborgne wrote a paper called Red Ocean Traps, which we invite you to read them very much. Risks, traps, and limitations are different concepts. In addition, as when we explained the Value Chain Analysis some months ago, the Blue Ocean Strategy has a step by step process with specific tools associated with it. But if we don´t understand it, little we will do well by applying it. If we are not well informed about how to apply the methodology, we can make mistakes too.
Inside the slides, we have wished to share the limitations we have observed from a holistic perspective.  The summary is below, but read the slides, for more explanation, please.
Less is more, and today we would like to leave the teams on their way to Gothenburg. We are also tired. We have not stopped but only sailing. Tomorrow we will have to deliver the summary and conclusions for Leg 10, and we hope that we fulfilled your expectations with this subject today.
Thank you, until tomorrow. Big hugs!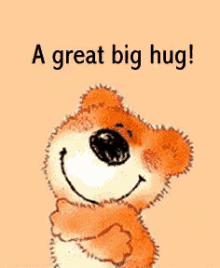 Source References:
https://hbr.org/2015/03/red-ocean-traps
https://www.blueoceanstrategy.com/tools/
https://www.blueoceanstrategy.com/bos-elibrary/a-critical-analysis-on-the-blue-ocean-strategy-and-an-approach-for-its-integration-into-the-product-development-process/
Disclaimer: All the presentation slides shown on this blog are prepared by Eleonora Escalante MBA-MEng. Nevertheless, all the pictures or videos shown on this blog are not mine.  I do not own any of the lovely photos or images posted unless otherwise stated.