Leg 2 from Lisbon to Cape Town (VIII). Theme 2: Bases for segmenting business markets and government entities.
Good Morning!
There are still three boat teams remaining on its way to Cape Town. Cape Town is 8 hours ahead of El Salvador. According to Volvo Ocean Race website, Akzo Nobel, Turn the Tide on Plastic and SHK/Scalliwag will be arriving in a few hours to South Africa. It seems Akzo Nobel will be the fifth place.  Congratulations to MAPFRE team who won Leg 2. Leg 2 has been quite a challenge for all of us. Including myself.
As far as the material I have to cover for Leg 2.
We are almost done. Today I will finish the last aspects of Organizational Business Market Segmentation. Next week I will dedicate several posts to the summary and conclusions for the whole Leg 2. Next Leg 3 will start on December 10th, in consequence, I will have enough days to do a conscious wrap-up week.  Particularly I wish to clarify the differences between the IoT for consumer markets, and the IIot or Industrial Internet of Things, and add some bonus material.
Previously I have described the bases, the concepts and the rationale behind the Systems Selling and Systems Buying Processes for business to business (B2B). I also introduced the concept of IoT(internet of things) and IIoT (Industrial Internet of Things). We saw a bit about "business centers" functions and today it is my last opportunity to write about: the general stages of business buying processes. This topic is key for those who are planning to re-formulate their business model with the IIoT.  Remember, it is important to go back to basics when we are planning ahead for the future.
Yesterday we saw that large firms have purchasing departments that act as professional buyers. These departments are called business centers. The Business Center evaluate the need for products, analyze proposed purchases, weight competitive bids, seek approvals from users and managers, make requisitions, place orders and supervise product purchasing. The structured purchase decision process has several stages. Kotler and Keller have defined it in 8 steps defined as Buyphases. According to mayor buying situations (New Task, Modified Rebuy or Straight Rebuy), we can either go through the 8 stages or buyphases, however, in  "In modified-rebuy" or "straight-rebuy" situations, some stages are compressed or bypassed.   
Find a set of presentation slides with the key summary information and concepts from Kotler and Keller Marketing Management book. I encourage you to read this chapter. I believe it is very important for those businesses which are considering to introduce IIoT in their buying procedures.  An advise I always provide to business owners is to read as much as they can about the fundamentals of your businesses and procedures. Always go back to basic concepts before moving forward to adopt a new technology. It will keep you away from future troubles.
This slideshow requires JavaScript.
If you wish to download the set of slides, click here please: Eliescalante Segmentation Theme 2. B2B Buying Process
Making a buying in business markets may take weeks, months or even years, especially to government agencies. Purchase decisions often depend on factors besides price or quality, among them product demonstrations, delivery time, terms of sales and dependability of supply. The most common profilers in organizational B2B markets are as follows:
Industry of end user (agriculture, aerospace, financial services, manufacturing, etc.)
Organizational type: public, private sector, institutional
Size of organization: Big, small, national, regional or multinational
Geographical location: region, urban-rural
Application: heavy or light use
Usage; heavy or light user, loyal or non-loyal, etc.
Purchasing organization: centralized or decentralized, purchasing polity and criteria, nature of decision-making unit, etc.
Each organization can segment the suppliers as they wish. Sometimes the organizations segment their suppliers by grouping them with shared characteristics. The same applies to Suppliers, they can segment buyers as they wish. Each of the shared characteristics of Customers segmentation can be used with Business to Business segmentation.
See you next week for the wrap-up post and more bonus material about IoT and IIoT topics related to segmentation. Happy Weekend… And thank you.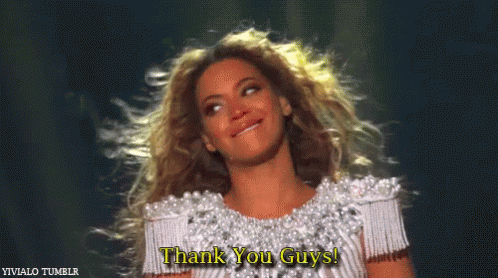 Source References:
https://www.amazon.co.uk/Marketing-Management-Philip-Kotler-Keller/dp/9332557187
http://www3.weforum.org/docs/WEFUSA_IndustrialInternet_Report2015.pdf
https://www.forbes.com/sites/louiscolumbus/2016/11/27/roundup-of-internet-of-things-forecasts-and-market-estimates-2016/#7a6d1427292d
https://hbr.org/2015/10/how-smart-connected-products-are-transforming-companies